Better Software by Design
Taptelligence is now CLOSED.
Taptelligence believes in the power of software to change the lives of those who use it.
Your Software, Your Face
When you ship software to a customer it is the software that they will see and interact with every time they use your product.
The software becomes the face of your company, becomes your marketing tool, and sets the expectations of your clients.
Taptelligence knows how to ensure your software makes a good impression.
First Impressions
From the moment your user opens the package you have already begun to set up expectations about the usability of the product.
This process continues through installation and first launch.
Functionality
Your users have a goal, otherwise they wouldn't be using your product.
The value of the software is to help your users achieve their goal.
It is therefore critical to understand the mainline process for which your software will be used and ensure this is simple, efficient, and above all works.
Aesthetics and Interaction Design
Working early on developing a Look for your software helps to ensure that the software Feels right later.
As part of requirements capture Taptelligence will work with you to define the aesthetics of your products.
Following on from there solid interaction design principles will be applied to optimise the workflow.
Finally Taptelligence will develop a complete user interface mock-up for every screen and dialog in your application.
With this in hand you can explore how the product works, verify the usage scenarios can be followed, and begin marketing activities.
What next?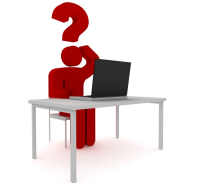 Interested? Want to know more or ask for a quote?
Maybe you would like to set up a free face-to-face introductory consultation?
Fill in my contact form for information with no-obligation.